Yard Dumpster Services in Memphis, TN & Northern Mississippi Areas
With simple scheduling, free delivery, and sizes to fit any project, Stellar Dumpster Rentals is the most convenient option to manage challenging cleanups.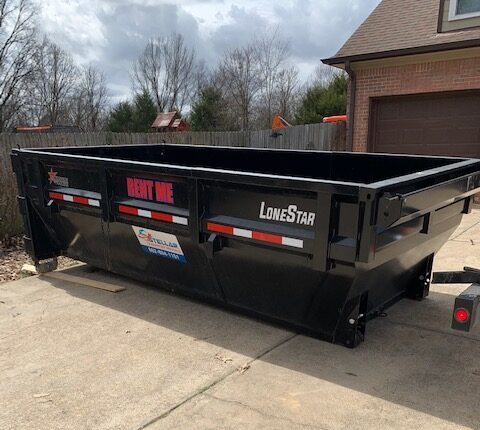 Stellar Dumpster Rentals offers consistent weekly junk removal service in Claiborne, Clarke, Clay, Coahoma, Copiah & other Northern Mississippi areas, and Memphis, Tennessee. We provide various home garbage collection services and can meet your family's trash disposal and recycling collection requirements.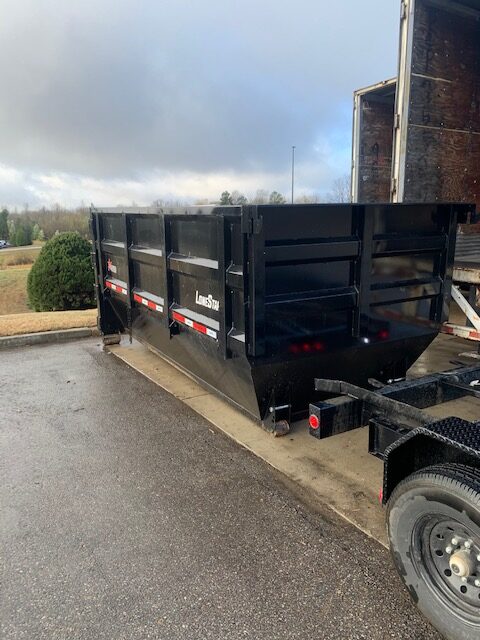 One in every two Americans admits to having a clutter problem, and 25% of households with two-car garages don't have enough space to park a car inside. we understands that there are occasions when you need a more giant garbage can, so whether you need a small dumpster for your house or a construction site, we're here to help.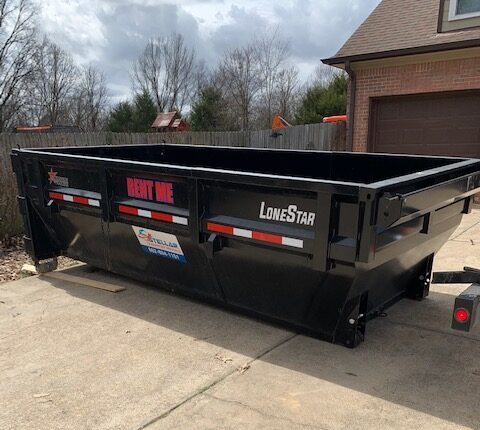 Taking out the garbage should not be a pain. Invest in our 10 yard dumpster to reduce the number of trips to the curb. A 10 yard dumpster is Ten times the capacity of a standard trash can. Wheels for ease of movement. Sturdy plastic to resist nature's elements Lid to keep waste in and animals out. Trash carts are available for rent and may be purchased in some regions. In Covington, DeSoto, Forrest, Franklin, George & other Northern Mississippi areas and Memphis, Tennessee, used garbage carts may be purchased at a reduced price.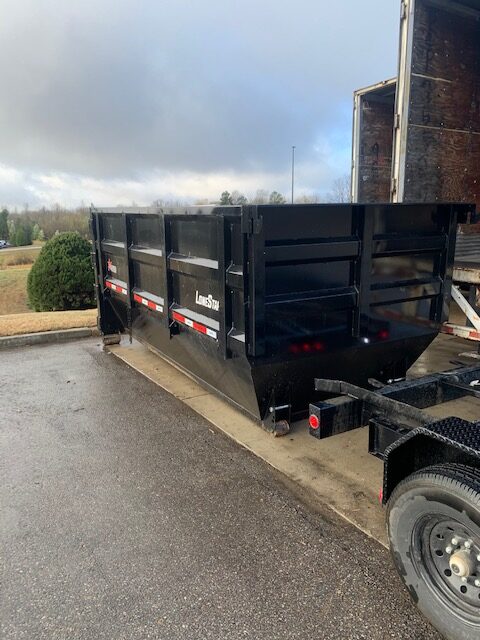 In some areas of our services, we work with municipalities to provide separate 15 yard dumpsters. If your town provides yard trash pickup, please contact us for particular rules. We understand how hard you work to keep your yard in good condition. That is why stellar dumpster rentals provide 15 yard dumpster rentals in Greene, Grenada, Hancock, Harrison, Hinds & other Northern Mississippi areas and Memphis, Tennessee. to assist you in keeping your lawn and backyard neat.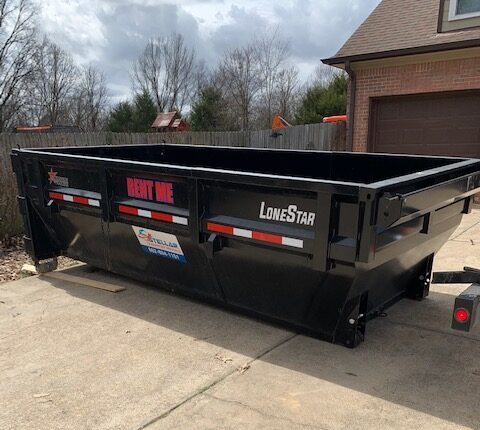 When you use stellar our 20 yard dumpster rentals for trash pickup, you are working with one of the industry's most experienced and skilled names. We are committed to keeping your city clean while also protecting the environment for future generations. Contact us now to learn more about how we can assist you in effectively managing your yard trash.
Let "The Man With The Can" help with your waste management and recycling plan.