Junk Removal Services Northern Mississippi
Full Service Junk Removal
Stellar Dumpster Rentals works for residential as well as commercial clientele. We aim to deliver our services with integrity, respect, and trust. We are committed to offering a complete range of hauling and junk removal services for different smaller and larger properties.

We have a team of experts who are committed to helping you with equipment to handle such jobs. Our latest technology keeps our employees safe and protected while clearing out the junk from your property. We can tow away heavy appliances and furniture by using our vehicles and equipment so that you don't have to do that.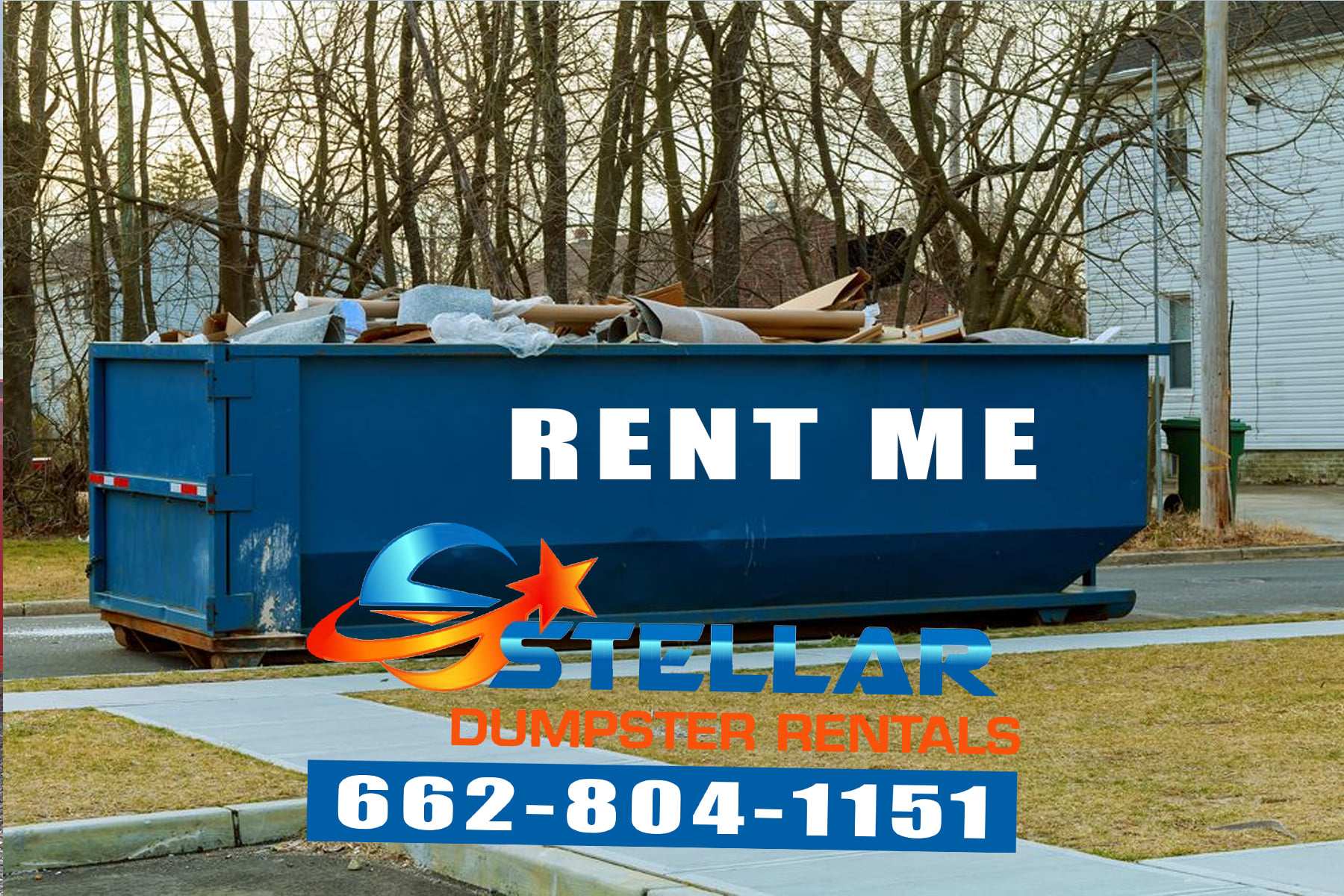 We recycle or donate old products to protect the environment. We dispose of non-recyclable trash properly.
Our professional crew will assist you eliminate rubbish if you're moving, cleaning, or need storage.
Furniture,   
Moving Remnants,
Construction Debris,
Garage,     
Shed & Attic Junk,
Wood,       
Yard Debris,
Lawn Debris, 
Household Debris,
Office/Retail Junk,
(Tyres and Electric Appliances on request)
Asbestos,          Chemicals,         Oil drums,         Paint,          Oil and Fuel tanks
We are committed to providing the best junk removal services in the Northern Mississippi. We'll handle everything after you call. Our experienced team will handle all the rubbish with care and professionalism.

We have a history of arriving on time. You just need to show the team the trash to remove, and they'll do it. We offer trustworthy, balanced, and sustainable rubbish removal services in Northern Mississippi.
Let "The Man With The Can" help with your waste management and recycling plan.
How We Make Renting A Roll-Off Dumpster
Easier​

Just give us a quick phone call, and our staff will get back to you straight away.

Don't have time to call at the moment? Receive a no-cost online estimate for dumpster rental in Walls, Ms.

Simply fill out the online form, and the dumpster will be delivered straight to your location.